What We Do
Serve as an intermediary between nightlife establishments, residents, and the District government.
Promote a safe, economically and culturally vibrant night time economy.
Engage nightlife stakeholders by conducting outreach and providing assistance.
Solve nighttime issues by collaborating with District government agencies.
Educate nightlife establishments on existing district policies and regulations through quarterly trainings.
Meet the Director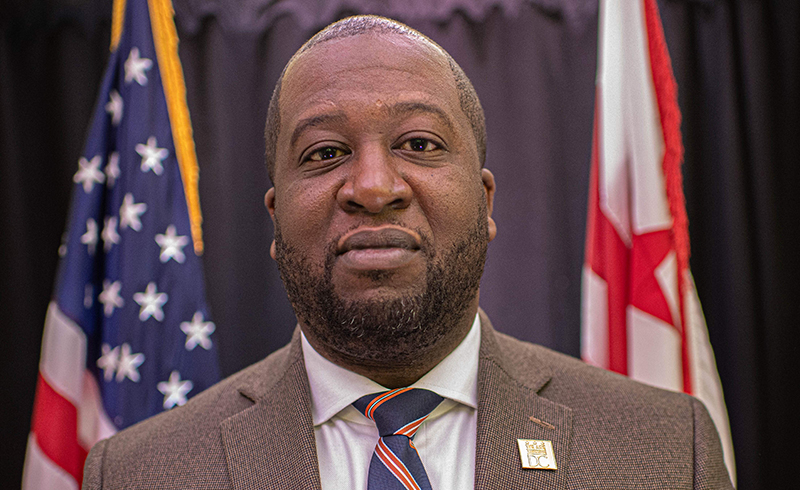 Shawn Townsend
Director
Mayor's Office of Nightlife and Culture
Shawn Townsend was most recently appointed by Mayor Muriel Bowser as the Director of the Mayor's Office of Nightlife and Culture in Washington, D.C. Mr. Townsend most recently served as a Supervisory Investigator at the Alcoholic Beverage Regulation Administration (ABRA), in Washington D.C., where he led a team of six investigators. He has extensive knowledge and work experience engaging with nightlife establishments to resolve challenges and leading business training and engagement opportunities. Most recently, Mr. Townsend was appointed to serve as the Associate Committee Director for the ReOpen DC Advisory Group – Restaurant and Food Retailers Subcommittee. This subcommittee advised Mayor Bowser on best approaches and innovations on how to reopen Washington, DC's restaurant and food retail sectors.
Prior to becoming an investigator at ABRA in 2014, Mr. Townsend worked as an investigator at the DC Office of Police Complaints as well as at the District of Columbia Public Schools. Before joining DC Government, Mr. Townsend was instrumental in launching and managing a bar and lounge in Charleston, South Carolina; through this experience, he gained an inside knowledge of the nightlife industry.
Mr. Townsend received his bachelor's degree in journalism and mass communications from New Mexico State University.
History
On October 18, 2018 Mayor Bowser signed the "Office and Commission of Nightlife Establishment Act of 2017," establishing the District's first Office of Nightlife and Culture. The Mayor signed the legislation at The Park at 14th, a nightlife establishment in Ward 2, and was joined by the bill's sponsor, Ward 4 Councilmember Brandon Todd
Contact Us
John A. Wilson Building
1350 Pennsylvania Avenue N.W (Suite 316)
Washington, DC. 20004
Phone: (202) 442-8150
Email: [email protected]
Mayor's Office of Nightlife and Culture