What We Do
Outreach: MOLA focuses on establishing partnerships, engaging residents in all eight wards, and disseminating information to the District's Latino residents to increase their knowledge of and access to vital programs and services available to them.
Language Access Support: MOLA provides technical support to DC Government Agencies covered by the Language Access Act to ensure that culturally and linguistically competent city services are delivered to the Spanish-speaking residents of the District.
Technical Support: MOLA provides development, training, and support for community service agencies to help improve business processes and make it easier for these agencies to serve the Latino population of the District of Columbia.
Meet the Director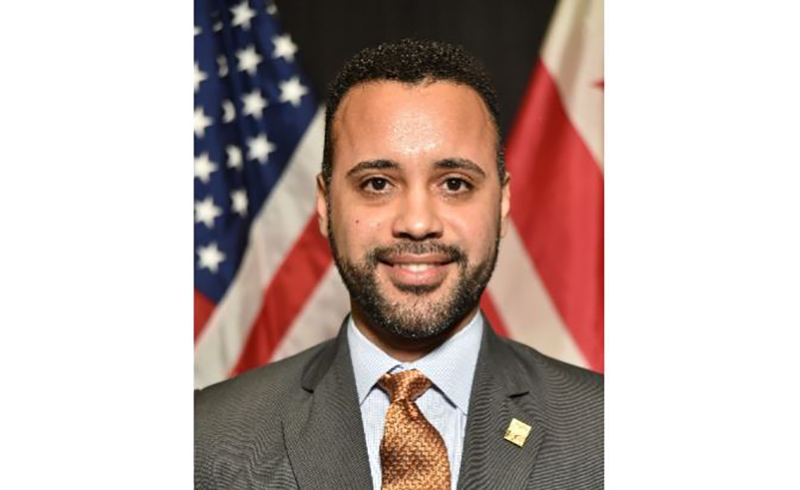 Eduardo Perdomo
Director
Office on Latino Affairs
Eduardo Perdomo is originally from the Dominican Republic. He has been living in USA and Washington DC for over 7 years. Eduardo has over 13 years of experience in project management working in community development and international development projects financially supported by the United Nations, Organization of American States, Spaniard Agency for International Development, US Agency for International Development and the Government of the District of Columbia. He currently serves as the Interim Director at the Mayor's Office on Latino Affairs (MOLA) where he develops strategies to better serve the Latino community and oversees the daily operations of the Agency. Since coming to MOLA Eduardo has helped the Agency to increase its grants budget by 70% and managed a grant portfolio of more than 420 community programs in the areas of education, health & wellness, economic development, arts and humanities, public safety, civic engagement, housing, and youth development.
Eduardo has multiple skills but one that sets him apart are his cross-cultural competence that enable him to interact with people of different backgrounds and approach social issues in the search for solutions through a multifaceted point of view. He feels privilege for being able to serve DC residents and to work under the Leadership of Mayor Muriel Bowser and the guidance of the Director of the office on Latino Affairs, Ms. Jackie Reyes-Yanes.
One of the things he enjoys in life is being able to interact with the beneficiaries of the programs supported by MOLA and listen to their testimonies of how important for their lives these interventions have been. Eduardo is proud of being part of the team that supported Mayor Muriel Bowser's 'friendly immigrant policies" by assisting in the implementation of the immigrant Justice Legal Services Grant.
View the Mayors Office on Latino Affairs' organizational chart. 
History
Since 1976 the Mayor's Office on Latino Affairs (MOLA) has served the Latino community of the District of Columbia. The mission of the Mayor's Office on Latino Affairs (MOLA) is to improve the quality of life of the District's Latino residents by addressing a broad range of social and economic needs through strategic management of public and private partnerships, expertise on policy, community relations, civic engagement, and community-based grants.
Contact Us
The Mayor's Office on Latino Affairs
Frank D. Reeves Center of Municipal Affairs
2000 14th St NW, Suite 206
Washington DC 20009, 
Phone: (202) 671-2825
Email: [email protected]
Mayor's Office on Latino Affairs