What We Do
Establish and coordinate effective collaborations between the District of Columbia government agencies and the faith community in addressing citywide issues
Cultivate policies that engage community and faith-based organizations in the creation of citywide programs and initiatives across multiple disciplines
Meet the Director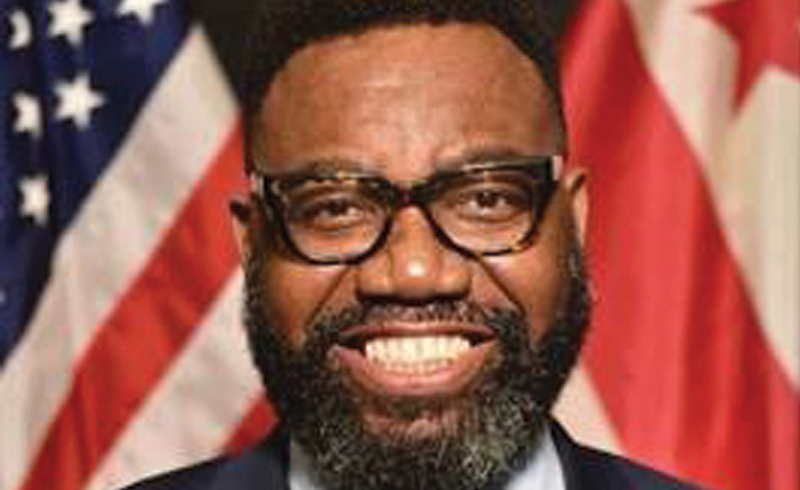 Thomas Bowen
Director
Mayor's Office of Religious Affairs

Rev. Thomas L. Bowen is the Director of the Mayor's Office of Religious Affairs and the Director of the Mayor's Office on African American Affairs in the Executive Office of Washington, DC Mayor Muriel Bowser. In his role as the Director of the Mayor's Office of Religious Affairs role he works with the faith community to determine their concerns, needs and programs. He works to develop collaboration between government and the faith community. He also attempts to foster government action to enhance and increase program efficiency and effectiveness of the faith community. He is often called "DC's Pastor."
Reverend Bowen is also the Earl L. Harrison Minister of Social Justice at the historic Shiloh Baptist Church of Washington and has faithfully served that congregation as a member of its ministerial team since July 2002. Rev. Bowen is an inaugural member of American Indivisible's Public Leaders for Inclusion Council, a leadership program for trailblazing public servants to explore practices and policies that challenge anti-Muslim bigotry and other forms of hate while building inclusion and social resilience in their communities. He has held several positions in the advocacy and non-profit communities including Senior Religious Advocate for the Children's Defense Fund and Senior Field Organizer for its Black Community Crusade for Children; Project Coordinator for the Urban Child Research Center at Cleveland State University and Assistant Director of the Upward Bound Program at Oberlin College.
Reverend Bowen is a founding member of the Jamestown Project, an action-oriented think tank. He also serves as a member of the Socially Responsible Investment Advisory Council for the American Baptist Home Mission Society.
Rev. Bowen is an experienced community organizer and trained at the Midwest Academy, a national training institute committed to advancing the struggle for social, economic, and racial justice.
He is a graduate of Morehouse College, where he was a Ford Foundation Scholar, and studied for the ministry at The Divinity School at the University of Chicago.
A native of Lorain County, Ohio he has called Washington home for nearly two decades and currently resides in the Trinidad neighborhood in Northeast.
History
Established in 1973 through the District of Columbia Home Rule Act, the Mayor's Office of Religious Affairs (MORA) collaborates with the Mayor's Interfaith Council to provide outside input into partnerships and other issues of concern to the religious community. MORA is committed to increasing the involvement of the faith community in alignment with the goals of the Mayor's administration to create pathways to the middle class.
Contact Us
John A. Wilson Building
1350 Pennsylvania Avenue, NW, Suite 332
Phone: (202) 442-8150
Email: [email protected]
Mayor's Office of Religious Affairs