What We Do
Convene community organizations and expand the capacity of community organizations focused on the African American community through MOAAA's Community Grant
Advise the District government on policies and programs impacting African American communities
Connect residents to District resources and economic opportunities
Celebrate and highlight African American history and culture in the District of Columbia through events and community forums
Meet the Director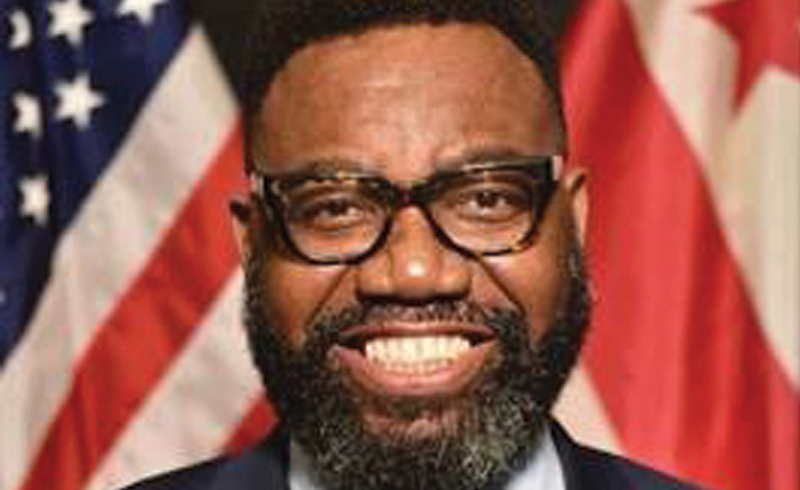 Thomas Bowen
Interim Director
Office on African American Affairs
In his role as the Director of the Mayor's Office of Religious Affairs role he works with the faith community to determine their concerns, needs and programs. He works to develop collaboration between the government and the faith community. He also attempts to foster government action to enhance and increase program efficiency and effectiveness of the faith community. He is often called "DC's Pastor."
Reverend Bowen is also the Earl L. Harrison Minister of Social Justice at the historic Shiloh Baptist Church of Washington and has faithfully served that congregation as a member of its ministerial team since July 2002. A native of Lorain County, Ohio he has called Washington home for nearly two decades and currently resides in the Trinidad neighborhood in Northeast.
History
The Commission on African American Affairs was established on March 14, 2012, in response
to the 2010 Census to address the low indicators of economic, health, housing in African
American communities. The Mayor's Office on African American Affairs was established on
February 17, 2018 through DC ACT 22-219 to monitor the delivery of services and to make
policy recommendations to the District government.
The Mayor's Office on African American Affairs mission is to build relationships with government
agencies, community based organizations, and local businesses to ensure African Americans
have access to resources to stay and thrive in the District. MOAAA advises the Mayor on
programs and policies to ensure African American have a fair shot in the District of Columbia.
MOAAA works across all government agencies to bridge the equity gap, connects residents to
economic opportunities, and convene community organizations that advance the health, wealth,
and education outcomes of African Americans in our city. MOAAA celebrates and supports the
preservation, history, and legacy of African Americans in the District.
Contact Us
Mayor's Office on African American Affairs
John A. Wilson Building
1350 Pennsylvania Avenue, NW, Suite 332,
Washington, DC 20004
Phone: (202) 442-8150
Email: [email protected]
Mayor's Office of African American Affairs