What We Do
Convene community organizations and expand the capacity of community organizations focused on the African American community through MOAAA's Community Grant
Advise the District government on policies and programs impacting African American communities
Connect residents to District resources and economic opportunities
Celebrate and highlight African American history and culture in the District of Columbia through events and community forums
Meet the Director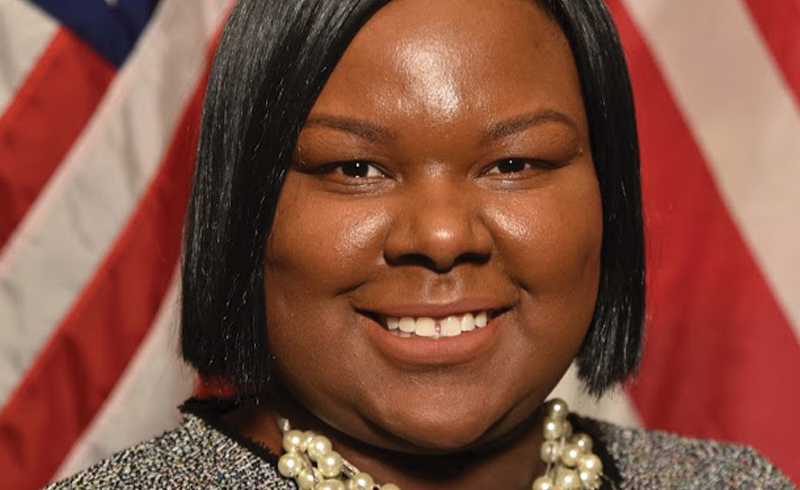 Ashley Emerson
Director
Office on African American Affairs
Director Ashley Emerson is a graduate of Dunbar High School and a second-generation resident of Ward 7. Director Emerson was appointed to serve as Executive Director of the Mayor's Office on African American Affairs (MOAAA) by Mayor Muriel Bowser in March of 2019. She serves as the Bowser Administration's chief advocate on policy, programs, and initiatives impacting African Americans in Washington, DC. Ms. Emerson was instrumental in organizing Mayor Bowser's first-ever African American Prosperity Fair in 2018 where over 80 government agencies, non-profits, small businesses, and employers who showcased opportunities and hosted workshops to over 2,000 residents. Director Emerson is the first native Washingtonian woman to serve in her role, and a lifelong resident of Ward 7. She holds a Bachelors of Arts in Communication from Michigan State University.
History
The Commission on African American Affairs was established on March 14, 2012, in response
to the 2010 Census to address the low indicators of economic, health, housing in African
American communities. The Mayor's Office on African American Affairs was established on
February 17, 2018 through DC ACT 22-219 to monitor the delivery of services and to make
policy recommendations to the District government.
The Mayor's Office on African American Affairs mission is to build relationships with government
agencies, community based organizations, and local businesses to ensure African Americans
have access to resources to stay and thrive in the District. MOAAA advises the Mayor on
programs and policies to ensure African American have a fair shot in the District of Columbia.
MOAAA works across all government agencies to bridge the equity gap, connects residents to
economic opportunities, and convene community organizations that advance the health, wealth,
and education outcomes of African Americans in our city. MOAAA celebrates and supports the
preservation, history, and legacy of African Americans in the District.
Contact Us
Mayor's Office on African American Affairs
John A. Wilson Building
1350 Pennsylvania Avenue, NW, Suite 332,
Washington, DC 20004
Phone: (202) 442-8150
Email: [email protected]
Mayor's Office of African American Affairs