What We Do
MOAA organizes and participates in a variety of awareness campaigns to ensure the District's African community has access to local services and resources.  
Award funding to African community-based organizations whose programs provide culturally and/or linguistically targeted services and resources to the District's African residents and businesses. 
MOAA supports the Office of Human Rights (OHR) and other entities to implement The Language Access Act of 2004 (LAA) by supporting African residents language access needs through data collection, outreach, quality control, recruitment, and cross-cultural communications training.
MOAA promotes awareness of and appreciation for the District's diverse African community by  organizing cultural symposiums, commemorations, and exhibits to explore African identity, celebrate heritage, and support community building.
Meet the Director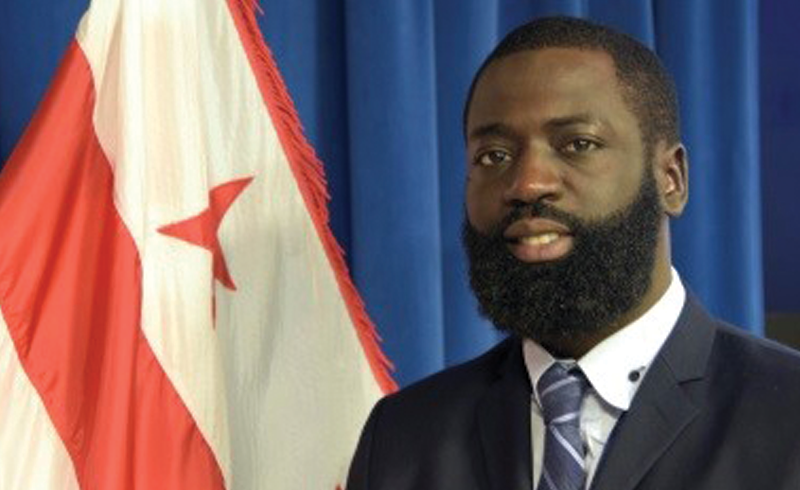 Director
Office on African Affairs
Aly Kaba, Director of the Mayor's Office on African Affairs (MOAA), has served MOAA in various capacities since 2015 including Interim and Deputy Director. Throughout his tenure at MOAA, Kaba has dedicated himself to ensuring the District's African immigrants have greater awareness, access, and civic responsibility in DC government programs and services for their economic and social development. Prior to serving in DC government, Director Kaba as a Development Economist at the Committee for the Abolition of Third World Debt in Liege, Belgium and as Director of Operations at Guinea Edugrade, a non-governmental organization based in Maryland. Kaba holds a Bachelor of Arts in Economics and Social Policy and a Master of Arts in International Economics and Globalization with a focus on International Development from the University Pierre Mendes. Originally from Guinea, he is fluent in French, English, Pular, Sosso and Mandinka. Director Kaba is a proud resident of Ward 5.
View the Mayor's Office on African Affairs' organizational chart.
History
In March 2006, the Council of the District of Columbia enacted DC ACT 16-313, mandating the establishment of an Office and Commission on African Affairs within the DC government.
Contact Us
Mayor's Office on African Affairs
Frank D. Reeves Center of Municipal Affairs
2000 14th Street NW, Suite 400 North
Washington, DC 20009
Phone: (202) 727-5634
Email: [email protected]
Mayor's Office on African Affairs