What We Do
Connect LGBTQ residents with the city services they may need.
Advocate on behalf of programs and policies that benefit the lives of LGBTQ residents.
Provide grants to community based organizations who serve the LGBTQ community and LGBTQ youth experiencing homelessness.
Host events that enrich, promote, and bring together the LGBTQ community of the District.
Meet the Director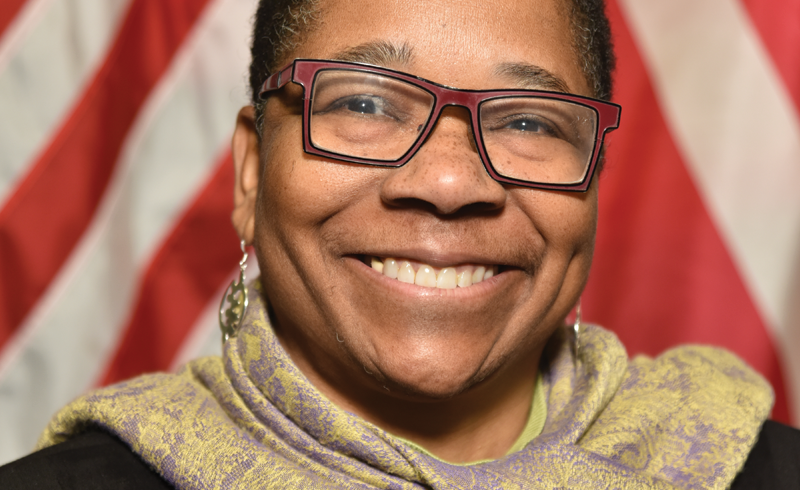 Sheila Alexander-Reid
Director
Mayor's Office of Lesbian, Gay, Bisexual, Transgender and Questioning Affairs
Sheila is a community activist in the truest sense of the word. Her work to shed light on issues affecting the voiceless among us cuts across every line that could divide us; gender, race, socio-economic status, education level and sexual orientation. She was formerly, the Director of Strategic Engagement at the Washington City Paper, Vice President of Strategic Initiatives at the Washington Blade, founder and Executive Director of the Women in the Life Association, and the host of Inside Out, DC's only FM, LGBTQ, radio show. Sheila is a champion for young people, women of color, the LGBTQ community, and survivors of domestic violence.
View the Mayor's Office of Lesbian, Gay, Bisexual, Transgender and Questioning Affairs' organizational chart.
History
The Mayor's Office of Gay, Lesbian, Bisexual, and Transgender Affairs (MOGLBTA) was created through the Office of Gay, Lesbian, Bisexual and Transgender Affairs Act of 2005. The District of Columbia is and has been a leader in LGBTQ rights in the nation.
The mission of the MOLGBTQA is to address the important concerns of the District's lesbian, gay, bisexual, transgender, and questioning residents through empowering young LGBTQ community leaders, removing barriers for LGBTQ business owners, building a cohesive LGBTQ community across all eight wards, and providing resources for at-risk LGBTQ populations.
Contact Us
The Mayor's Office on Lesbian, Gay, Bisexual, Transgender, and Questioning Affairs
Frank D. Reeves Municipal Center
2000 14th St. NW, Suite 206A
Washington, DC 20009
Phone: (202) 727-9493
Email: [email protected]
Mayor's Office of LGBTQ Affairs