What is the DC Spirit of Service Awards?
The annual Spirit of Service Awards is powered by the Executive Office of the Mayor for Volunteerism and Partnerships – Serve DC and is designed to aptly acknowledge our 20th anniversary's charge: How Do I Respond? I SERVE!
The DC Spirit of Service Awards celebrates Serve DC's rich legacy of connecting people to purpose through service and underscores our deep commitment to curating and connecting those who seek to do good within our respective and collective communities. By highlighting the best of the best within our city, across all eight wards, including residents, community-based organizations, and multi-sector partners, we hope to demonstrate the great value and impact of civic engagement in creating a more equitable, resilient and vibrant city.
Here's How to Get Involved in This Year's Celebration
Nominate dynamic service-oriented individuals and organizations starting November 16.
Follow #DCSpiritOfServiceAwards, #DemonstrationOfCommitment, and #DoGoodDC to like and share awards updates within your social media networks.
Look out for the 2020 DC Spirit of Service "red carpet" and congratulate this year's honorees on January 14, 2021.
**New Nomination Deadline: December 10 at 12:00 PM EST**
Download application and submit nominations to [email protected].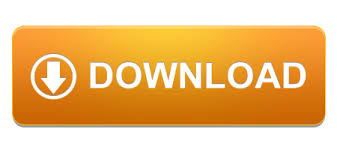 Press Releases:

A resident or a Registered nonprofit and/or licensed business in the District of Columbia;
Demonstrates an outstanding commitment to service and/or volunteerism within the District of Columbia;
Meets the specific criteria of each award;
Influences and addresses a community need;
Enhances the quality of life for District residents;
Demonstrates exemplary acts of civic engagement, care and kindness;
Embraces community service and volunteerism as an ongoing commitment.
Spirit of Service Awards Categories

Mayor Bowser's DC Hope Award  - An honoree that has identified a need within their local community and demonstrated a genuine commitment to creating solutions. Through the coordination and activation of service and volunteerism, this awardee personifies #DCValues and utilizes civic engagement as a tool— to be the change they wish to see in the world. Their efforts, service and sacrifices also compel others to align and serve, creating great impact across our city.
Nomination Criteria:
Nominee should represent the best of the best in civic engagement, service, and volunteerism within the District of Columbia. Individuals should have an extensive and proven track record in advocating for or providing essential resources and services to communities, ensuring a fair shot for all residents.

The Donor Difference Award - An Individual, group, or association that has made significant financial or in-kind contributions to the District of Columbia government in support of critical initiatives and priorities, including: education, economic development, health and human services, public safety, environment, affordable housing or government operations.
Nomination Criteria:
Nominee has made a significant financial or in-kind contribution to the District of Columbia. Through their quantifiable generosity and benevolence, they have helped the District address specific community priorities and needs, including but not limited to: COVID-19, education, food insecurity, shelter, health and human services, etc. Their donation has made a marked difference in the District's capacity to enhance the quality of life for District residents at large.

Ready, Set, Serve: Emergency Preparedness Award (community selection)- An individual or group who has demonstrated an exemplary commitment to ensuring District residents and communities are prepared to respond, and recover from emergencies and disasters through the activation of volunteerism and service.
One Adult honoree
One Youth honoree
Nomination Criteria:
Nominee should consistently demonstrate qualities of compassion, and service to an organization or have extensively engaged in a variety of emergency preparedness based community service. They have displayed an extensive length and degree of service to the District of Columbia while actively promoting Emergency Preparedness activities to mitigate hazardous outcomes for residents and the community at large. Nominees have made lasting impact on the community, displaying service that goes above and beyond the call of duty. They are recognized and valued by community members and leaders.

The Commission's Award for National Service (community selection)- A past or present AmeriCorps member or organization currently administering a National Service program that demonstrates exemplary commitment to volunteerism and national service, with a keen awareness of the DC Commission's unique position, landscape, needs and investment priorities. This awardee also possesses an ability to effectively drive change and impact within AmeriCorps funded programs and across our local and national communities. To include:
AmeriCorps
Senior Corps
Service Alliance
Nomination Criteria:
Nominee should be an individual serving a term in AmeriCorps who has demonstrated outstanding commitment to volunteerism. The volunteer service must be above and beyond the requirements of the designated program. An individual who has made a significant impact in a community through AmeriCorps Service. Demonstrate accomplishments made over the last year towards the program.
The Community Impact Award (community selection) – Community-based organization that has demonstrated outstanding commitment to providing access to critical services and resources to District residents, especially within vulnerable communities— through service and volunteerism. Even in these unprecedented times, this awardee has made significant and intentional steps to reshape and reimagine volunteer operations and activations, for the purpose of sustaining hope for District residents.
Nomination Criteria:
Nominee has assisted or spearheaded a major campaign or service initiative that greatly impacted residents of District of Columbia. Nominee's focus has been on vulnerable communities or other specific population in need of assistance, enhancement, or substantial community support. The nominee's ongoing volunteer activities directly address the areas of greatest need within the community through innovation and/or long-term service.
Public-Private Partnership: Achievement in Collaboration Award (community selection) - Private sector or philanthropic entity that has worked to create sustainable solutions to address the District's most critical social challenges and priorities. Through meaningful investments and strategic alignment with community-based organizations and the public sector, this awardee is an industry leader and an example of best-in-class partnership ingenuity and innovation.
Nomination Criteria:
Nominee is a private sector and or philanthropic industry leader that has successfully invested in and executed a cross-sector partnership to create innovative and sustainable solutions to address a city-wide priority or need, including but not limited to: COVID-19, education, food insecurity, shelter, health and human services, etc. This initiative should demonstrate a clear connection between the collaboration's inputs and the community's outcomes in an effort to create a more equitable and inclusive city.

Our 2020 Spirit of Service Champion Circle is a diverse group of local community leaders who embody civic engagement and champion service within their daily lives, both personally and professionally.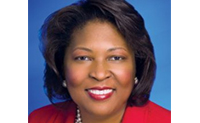 Rosie Allen-Herring
CEO, United Way National Capital Area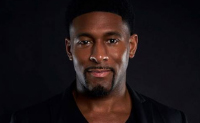 Brandon Andrews
Chair, Serve DC Commission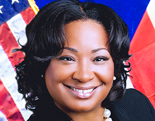 Kimberly Bassett
Secretary, District of Columbia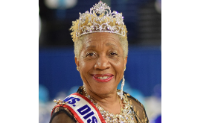 Trinette Chase
Ms. Senior District of Columbia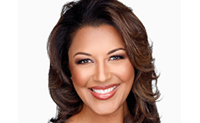 Lesli Foster
Anchor and Philanthropist, WUSA9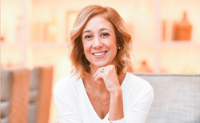 Kathy Hollinger
President & CEO, Restaurant Association of Metropolitan Washington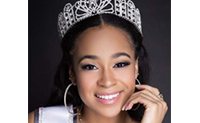 Sydney Jackson
Miss District of Columbia Teen USA 
Nate Mook
CEO, World Central Kitchen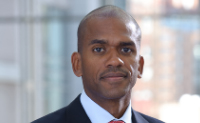 Greg Odell
President & CEO, Events DC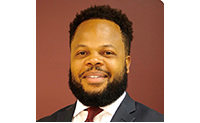 Glen O'Gilvie
CEO, Center for Nonprofit Advancement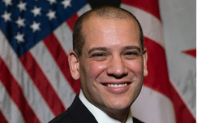 Chris Rodriguez
Director, Homeland Security and Emergency Management Agency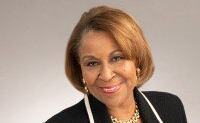 Carolyn Rudd
Board of Directors Chair-Elect, District of Columbia Chamber of Commerce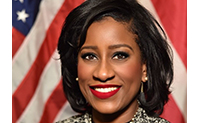 Ayris T. Scales
Chief Service Officer, Serve DC
EZ Street
Radio Personality and Civic Servant, WHUR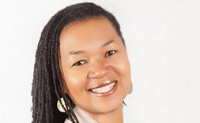 Tonia Wellons
President & CEO, Greater Washington Community Foundation
Stay Connected with Us
Sign up for Serve DC email alerts!
Facebook: @IServeDC
Twitter: @ServeDC
Instagram: @servedc